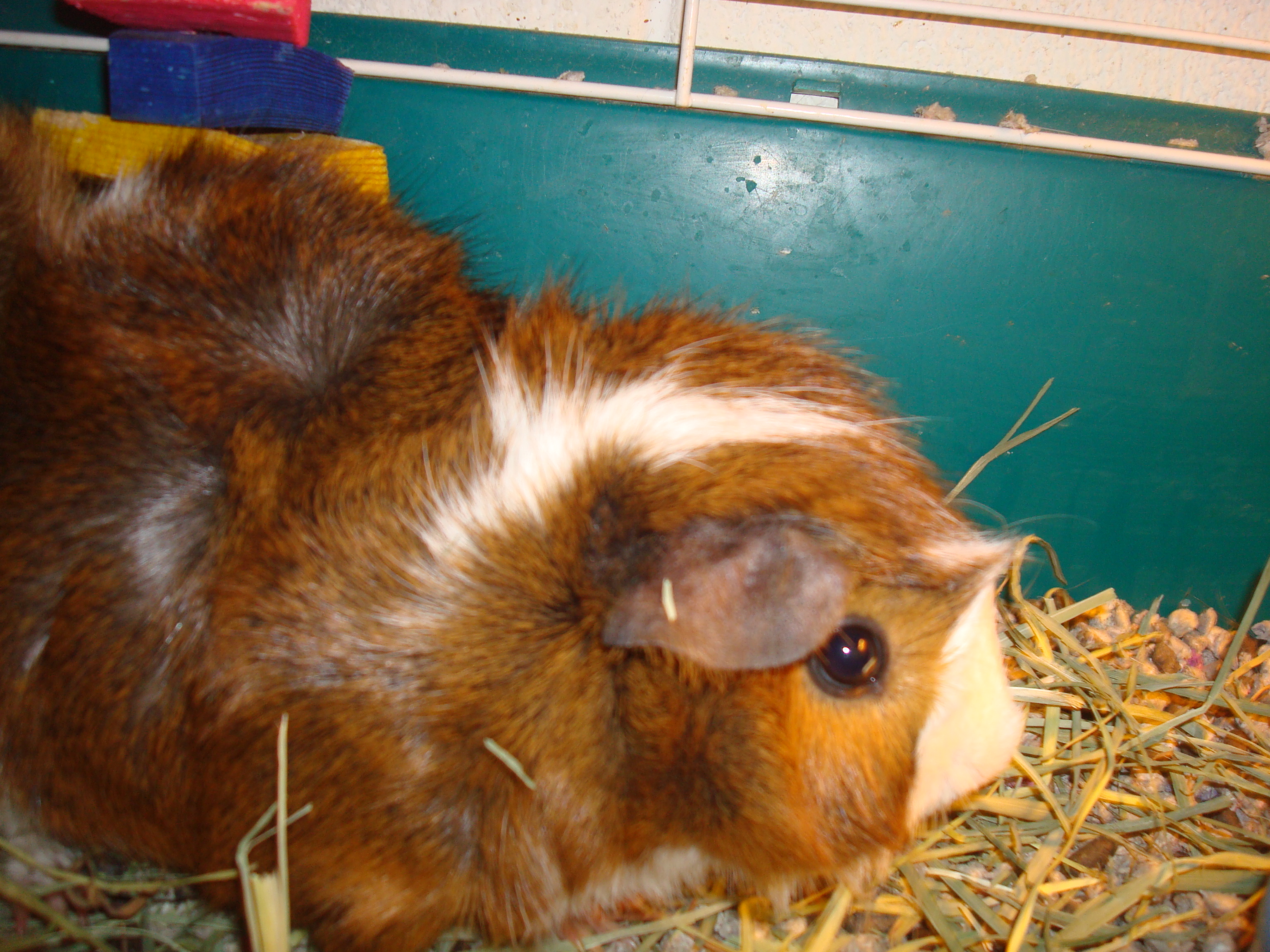 BB Pig
BB Pig is a multi-color Abysinnian girl who was found abandoned at the front door of a vet's office. Luckily, someone brought her inside, cleaned her up, and brought her back to health. Later, the vet put up a "Adoptable Guinea Pig" sign in the office which I saw and immediately knew that this cutie had to come home! BB Pig loves staying outside in her hutch on Spring days and squeaking for "yum yum's!" Her favorite food is definitely apples. Her favorite piggy friend is Ella.
Kiley

My gorgeous black and white Peruvian girl, who I adopted from a rescue with her sister, Sydney. She loves being outside with her sister and playing with the other piggies. Let me just say... grooming is definitely a daily chore with her and Sydney! But it's all worth it.
Sydney
Her "Formal" name is Sunny Day
Adopted with her sister Kiley, she is surely a personality complete piggy! Sydney always squeals when I shake her treat bag. She snuggles in her little 'cavy cozy' and even brings her treats inside of it!