MY PIGS' FAVORITES!
Here's some of my piggies' favorite things! Favorite foods, toys, anything they love!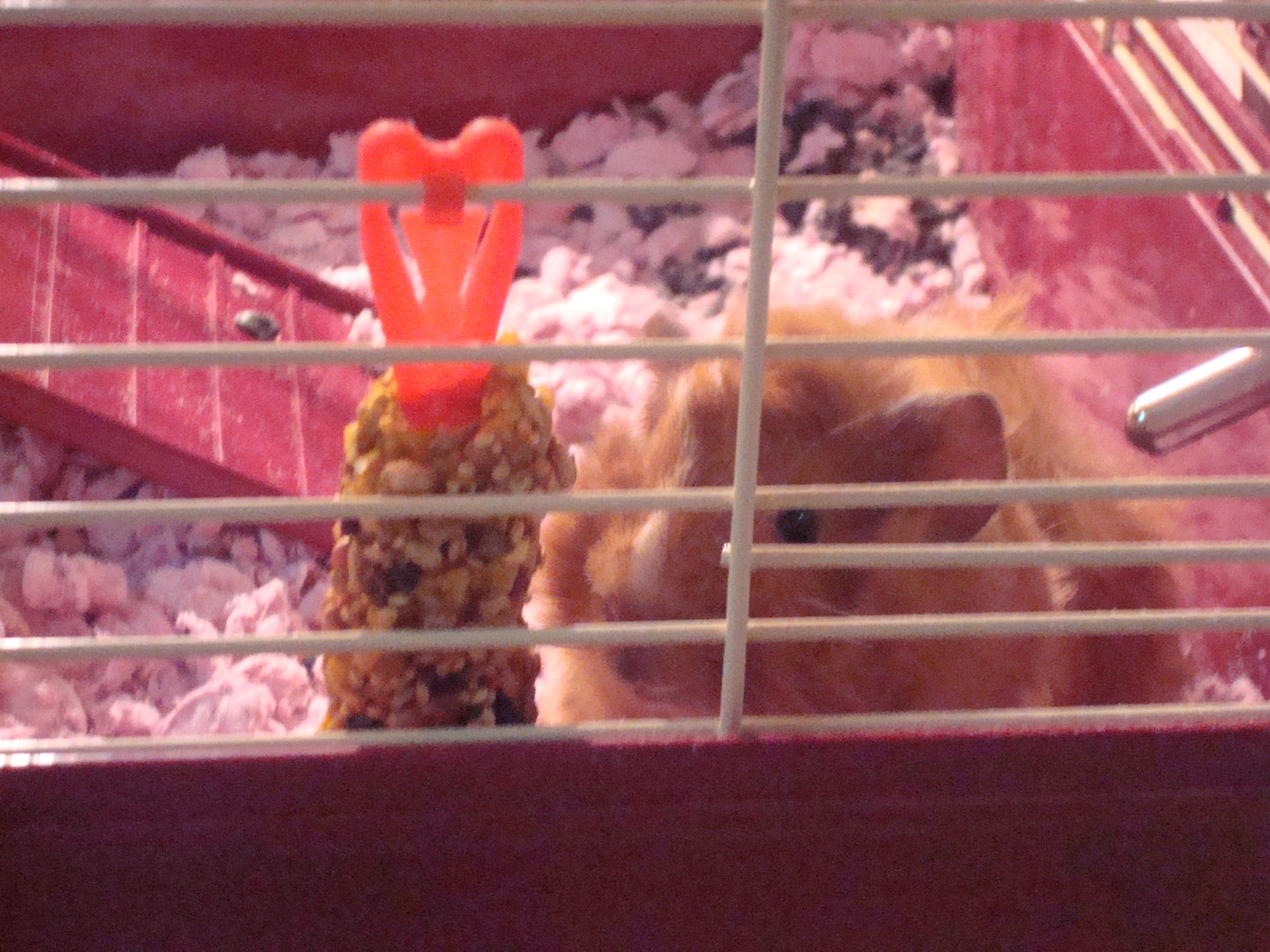 TREAT STICKS!
My piggies love VitaKraft treat sticks! Especially the popcorn and blueberry glazed sticks. You can find these at local pet stores or buy them online. They easily snap to their cage, even the C&C cages and hutches I use! Plus, these treats are excellent for their dental health! Just be sure to remove the treat stick after its been eaten down to the wood.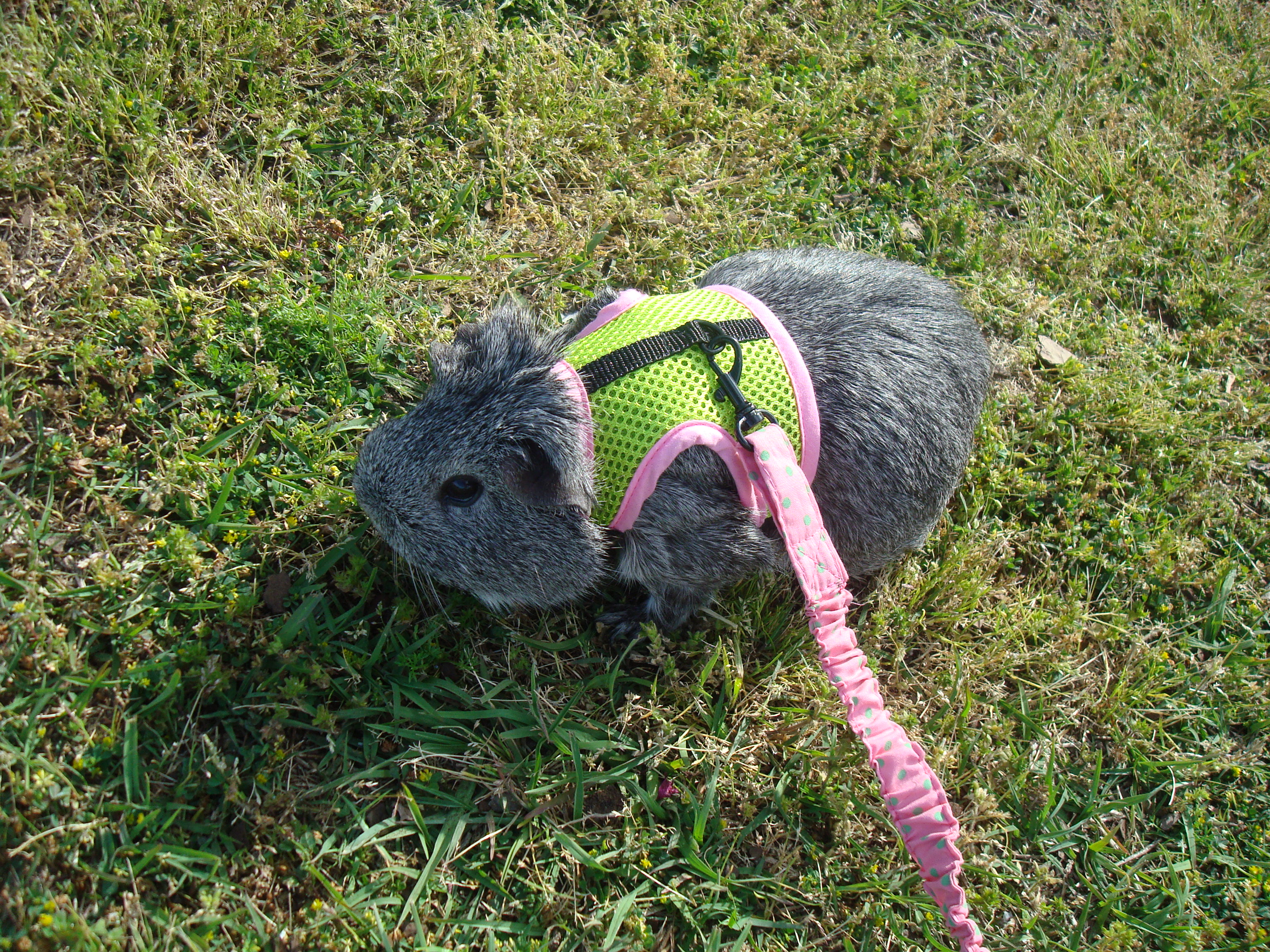 BEING OUTSIDE!
My piggies' favorite thing to do is be outside where they can lay in the sunlight, munch on grass, and smell the fresh air! Being outside is a very important part of your Pig's life. During the Spring, my Pigs live outside in hutches that I had custom made for them. I only put two Pigs per hutch, each hutch is about 12 sq. feet total so they have plenty of room. I used small wiring so that no snakes or predators could get to them. I keep the hutches in my backyard, on my patio where they get a mixture of shade and sunlight. During hot summer days they come back to their C&C cages, but stay in their hutches for a little while, too. As pictured above, a few of my Pigs like harnesses, but sometimes they figure out how to slip out of them! For about an hour everyday, a few of my Pigs stay outside in a pen I bought online that has a cover too. They love it! Don't forget to provide water and food while they're outside and don't leave them in the sun for too long, especially those long haired Piggies!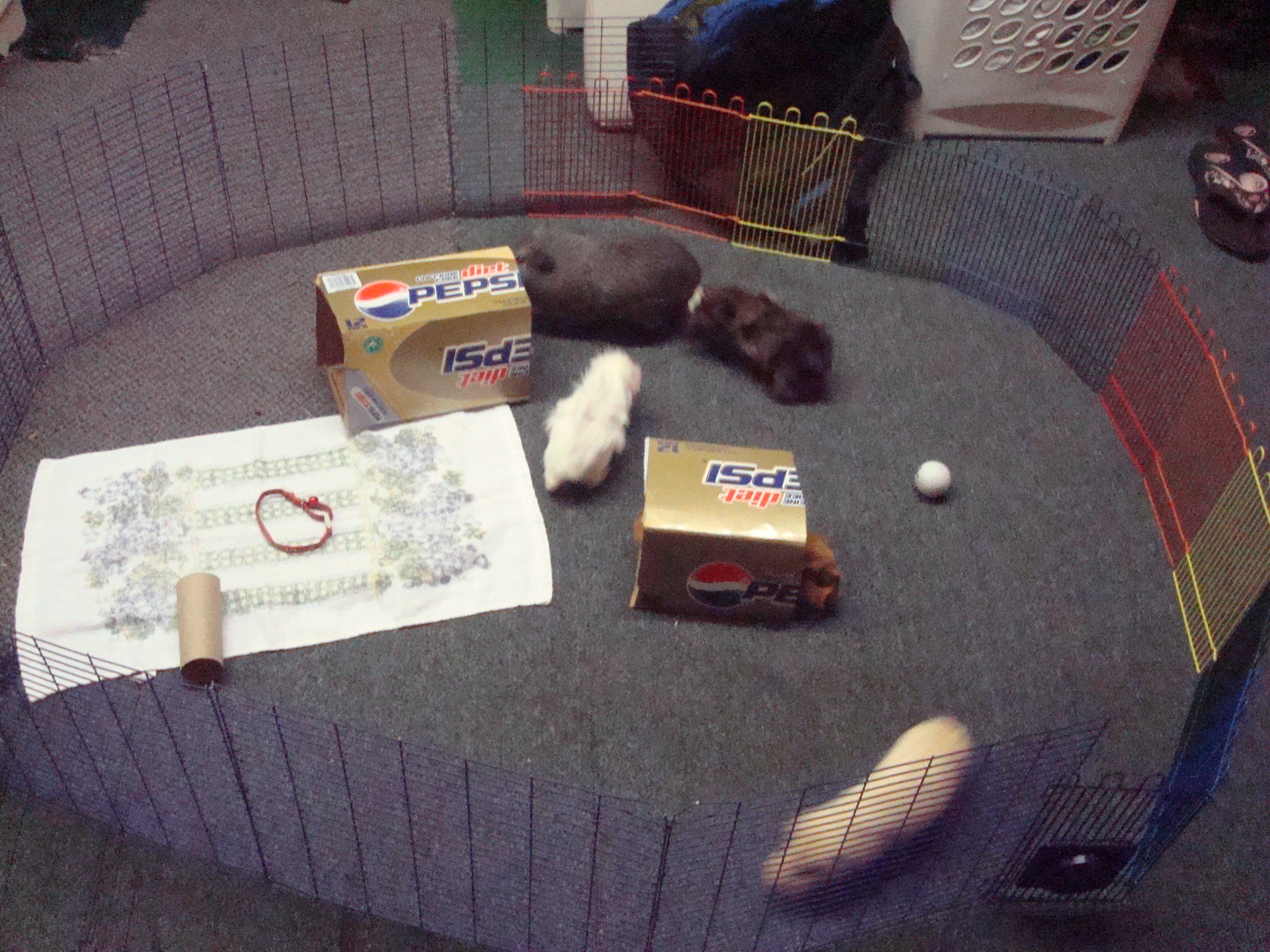 FLOOR TIME!
When your piggies are living inside, no matter what type of cage you have, your piggy needs floor time to explore and expand their mental health. I have two new pens that I can quickly assemble and I use "obstacles" and toys to entertain them while in the pen. As pictured above, before I bought my two new pens, I put together two smaller pens, got out my "obstacles" which I keep in a plastic bin and they love going in and out of the tunnels. You can also put a litter box in the pen if your piggy has been litter trained.
Obstacles- I took a soda can box and cut the ends off, then cut that piece in half and the result was the two tunnels in the above picture. I use cat collars too... my piggies like to toss them around and shake them to hear the bell! I stuff some hay into a hay cube or hay 'sock' which you can buy online at Pet Werks.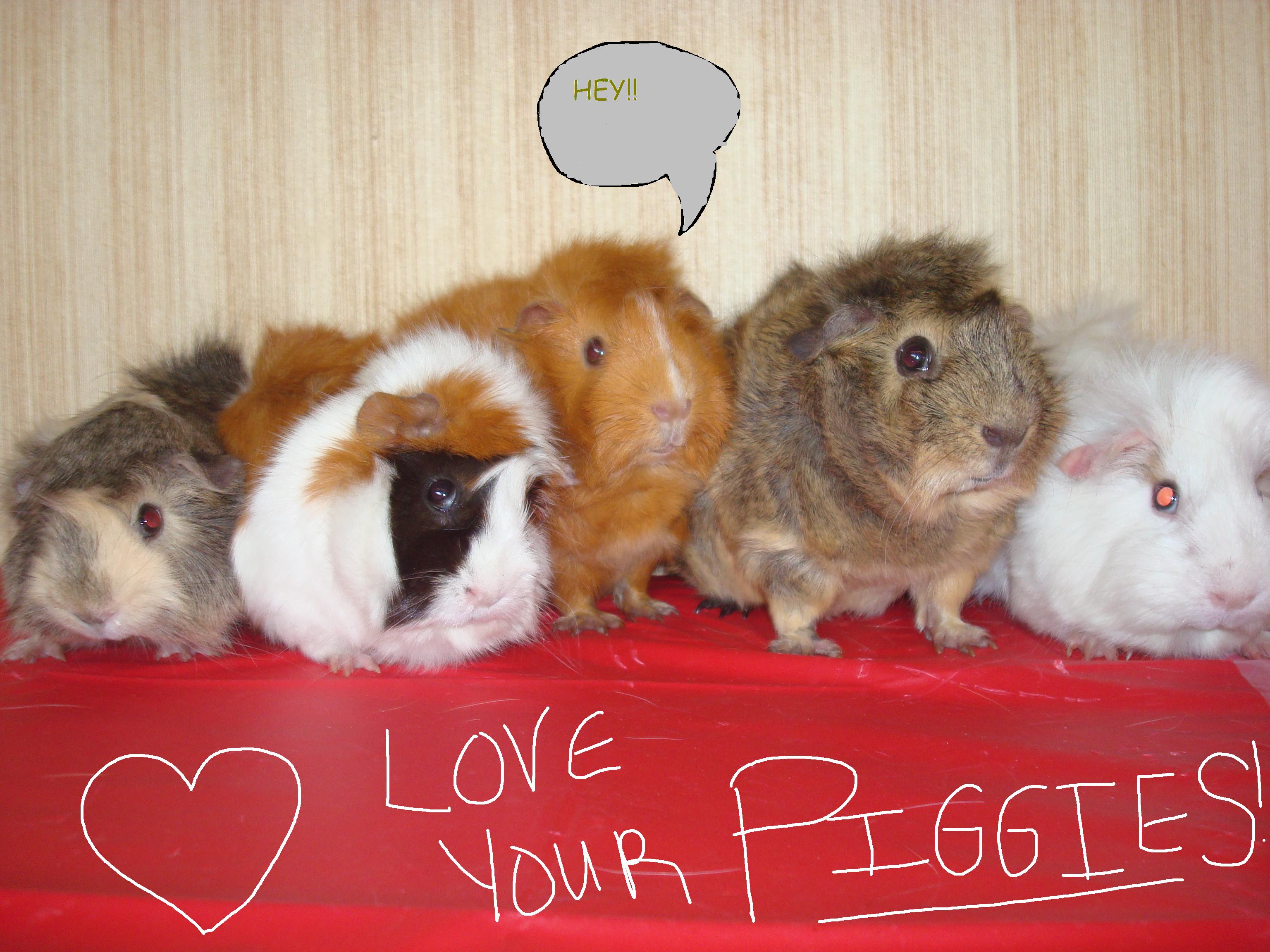 DO YOUR PIGGIES HAVE A FAVORITE?
Does your piggy have a favorite treat, fruit, or something else a piggy might love? Then send me your piggies' favorite something(s) and I'll post it on this page. Send it all information to my e-mail: thimblekurr@yahoo.com